2-3tons/h Wood Pellet Production Line
Wood pellet production complete set line
INQUIRY
Description
Complete wood pellet making line:
Wood pellet making line with one set XGJ560 Pellet mill
Capacity: 2-3t/h,make pellets 6-8mm diameter,1.0-1.4t/m3 density
The pellet production line is complete from A-Z.
Complete wood pellet making line design for different material: wood logs, straw, rice husk, wood sawdsut, wood chips, bagasse, bamboo,cottonseed hull,nut shell,straw,stalk and other biomass.
We can disign the complete pellet making line from 1ton/h to 10 ton/h according to your requirement.
The pellet machine make pellets 4-10mm diameter,1.0-1.4t/m3 density, smooth surface, good quality pellets accord to European standard.
This complete wood pellet production line make sawdust into pellets, the main machine XGJ850 efficient centrifugal pellet mill with unique structure : vertical ring die", combine the advantages of flat die pellet mill and horizontal pellet mill, with high pressure for different materials by adjusting the compression ratio of pellet machine. Such as: beech, acacia gum, oak, eucalyptus wood log, wood chips, rice husk, bagasse, cottonseed hull, nut shell, bamboo, straw, stalk and other biomass material.
The complete pellet line including crusher, dryer, pellet press, cooler,screener, packing machine and the accessory equipments. We can design the suitable from 500kg/h to 10t/h as you required. All the machines in our pellet making line have got CE, quality certificate.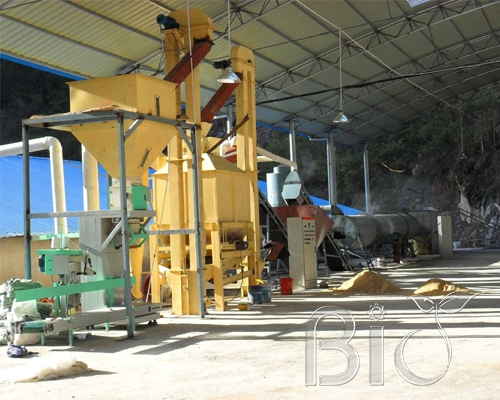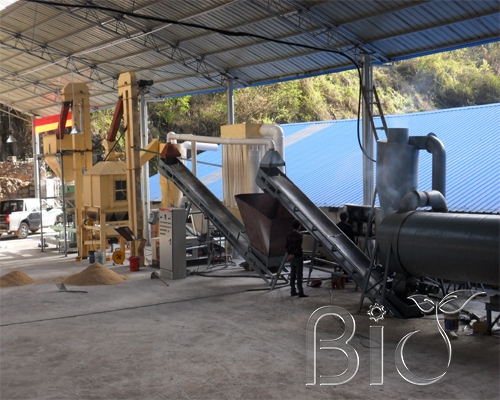 Maybe you like